Biodiverse & Vine-Ripened
Grown in a biodiverse regenerative food forest alongside lemons, jackfruits, mangoes, avocados & native fig trees ~ all in harmony with indigenous flora & fauna. Ripe & matured heirloom berries are hand-harvested and carefully sun-dried using traditional and time-tested family expertise.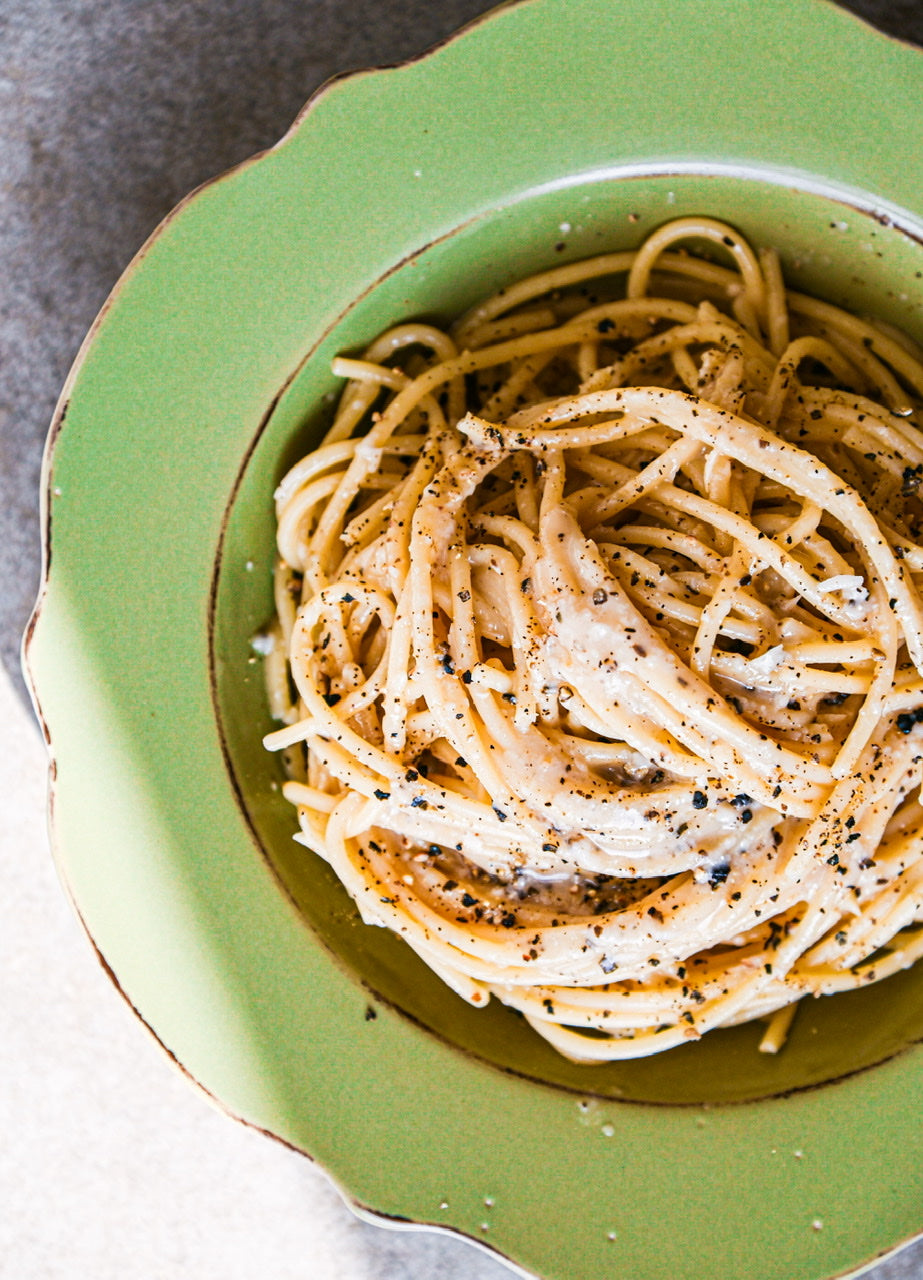 A recipe of the Roman tradition featuring our freshly crushed Muziris Black Pepper that is even more wonderfully aromatic after a slight toast in the pan that brings out its...