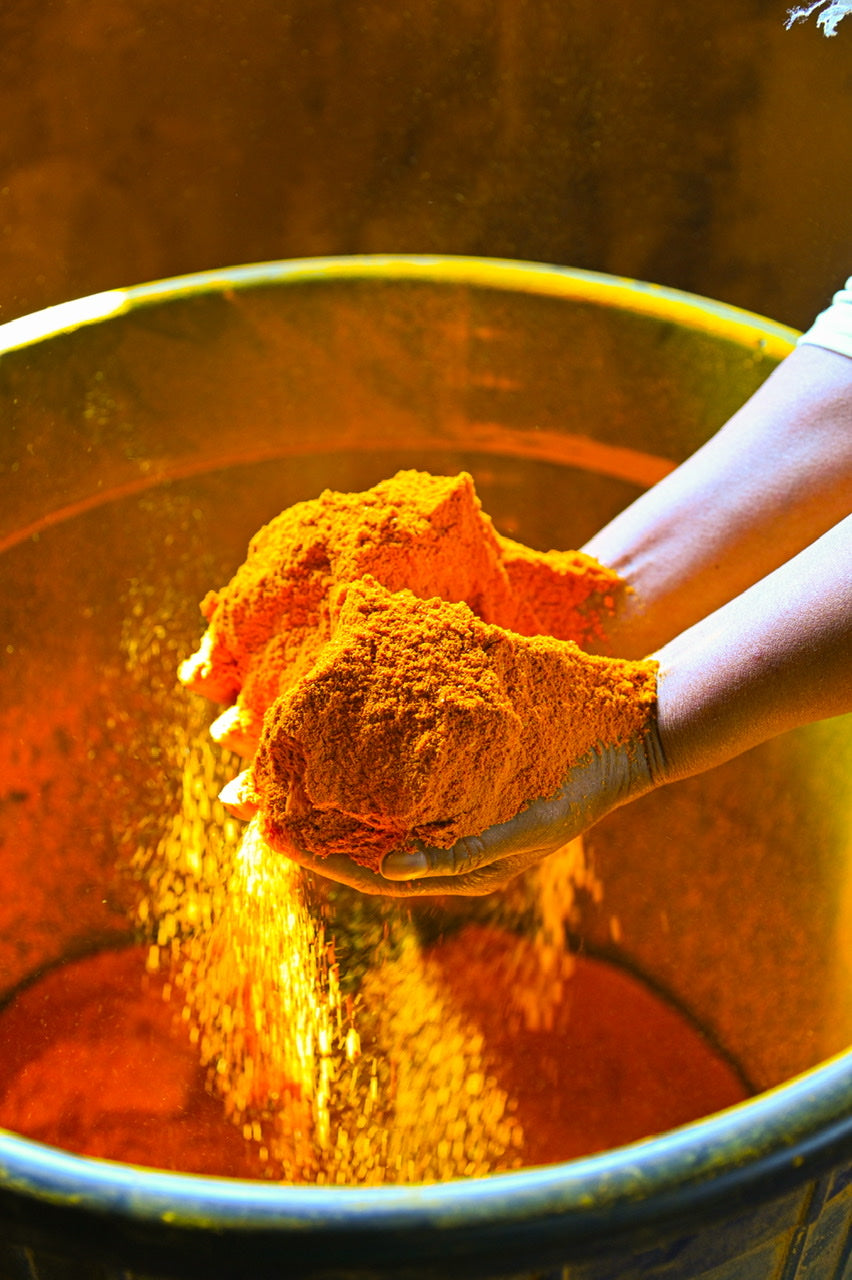 Earth's Most Medicinal Turmeric Variety
A small women farmer community in Mulieh village & its surrounds traditionally grows & hand processes the world's most medicinal turmeric variety. Lakadong turmeric stands out in potency, colour & flavour among the numerous turmeric varieties that are grown in India. Typical to every farm in the village, a diverse variety of pumpkin & chayotes are nurtured alongside lakadong turmeric plants. Khasi mandarins & maize are scattered across the farm, while pomelos and tamarillo trees are grown on the periphery. Farmyard manure is added to the already fertile mountain soil of West Jaintia Hills that receives abundant rainfall.
Recipe by Pastry Chef Kobi Brown
It is tart & so well balanced on sugar, it is fluffy yet moist. Chef Kobi Brown shares this stunningly simple recipe that can be served as is or with turmeric infused lemon...