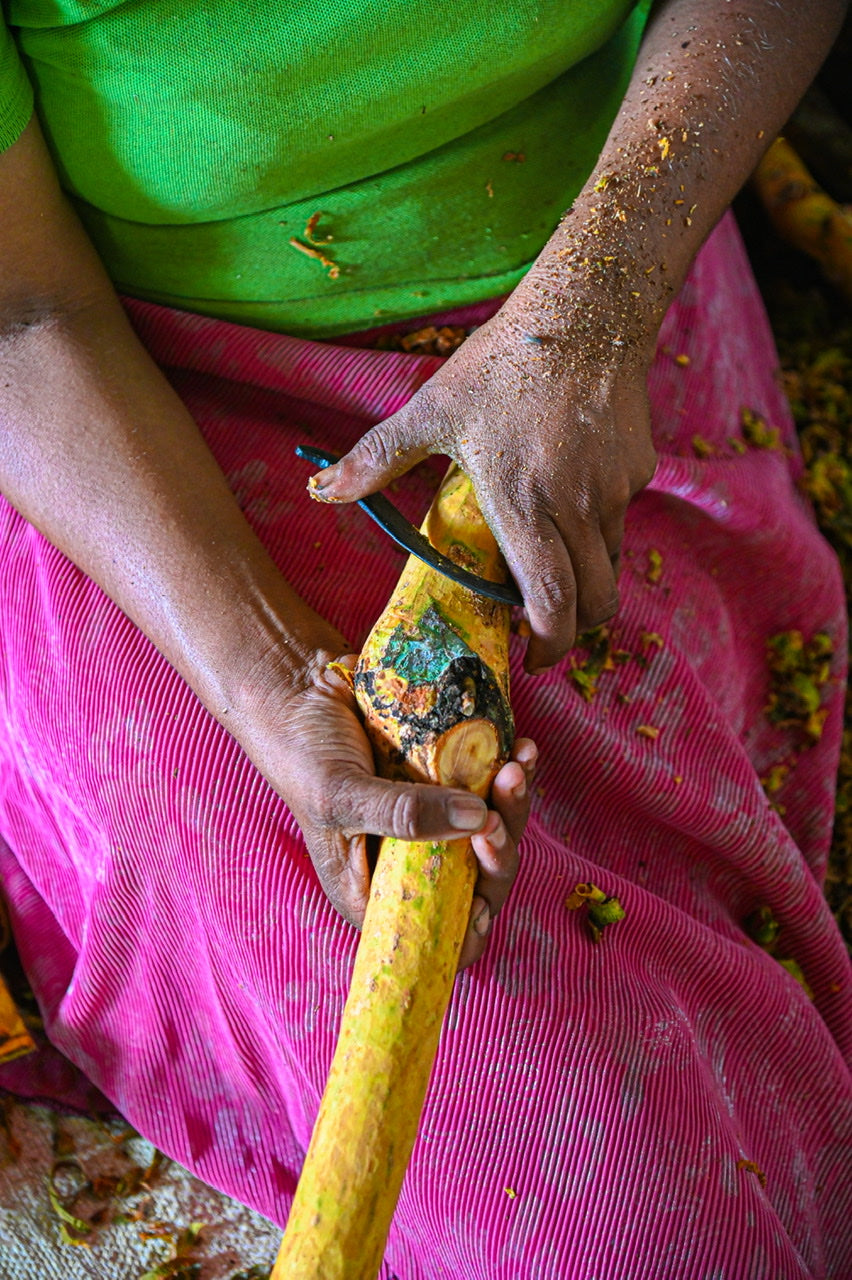 Shade-Dried & Hand-Rolled
The farm sits atop a mountainous hamlet in Ratnapura District, undisturbed & pristine.
As you look farther, the sight of lush & evergreen True Cinnamon trees merges with forest land, with indigenous King Coconut trees (known as Thæmbili) being the only obstruction to the eye. From a distant, the synchronised movements of skilled artisans scraping & peeling delicate cinnamon barks sound like a symphony. Tender barks are harvested early morning, the outer bark is gently scraped, hand-peeled & elegantly rolled into quills ~ nothing less than a piece of art we'd say ~ by craftsmen & women using age-old traditions that have been passed on for generations. The quills are slow dried under the shade, naturally.