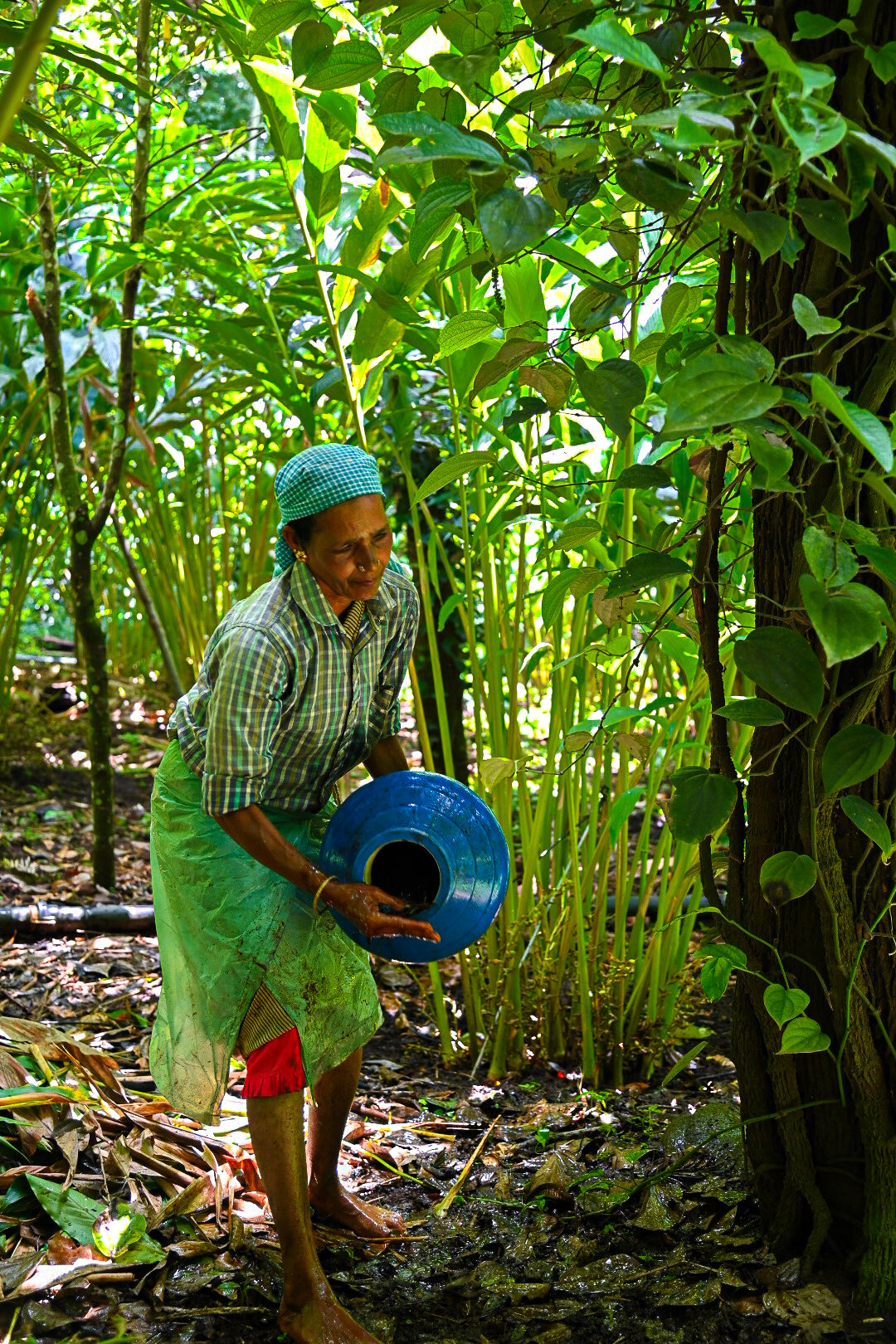 The Cardamom Of Your Dreams
Grown in a bio-diverse food forest perched atop Kolli Hills ~ a hill station in Tamil Nadu where waterfalls roar & wild elephants loom from soft mist; where black pepper vines to nutmeg trees, hill bananas to indigenous pineapples form part of the agri landscape.
While the use of excessive chemical pesticides and toxic flowering hormones are rampant in the cardamom growing regions in India, our farm partner fights off pests by using natural remedies & practicing ancient wisdom. The extraordinary care and labour along with the specificity of terroir, is what makes Chola Cardamom the best in the world.
This free form pear galette is hard to mess up. Thinly sliced seasonal pears sprinkled with cinnamon, nutmeg & brown sugar and wrapped in a super flaky, golden brown butter...