HOYSALA VILLAGE, KARNATAKA, INDIA
Description

Harvest Year

Storage

Lab Test
Fresh harvest black pepper with a bold, fruity heat. Our black peppercorns are the fruits of a bio-diverse food forest and natural farming practices. 
Freshly ground peppercorns will elevate any bowl of soup or salad & make your pies to steak au poivre absolutely magical!
Store away from direct heat & sunlight. Keep the jar airtight to maintain freshness & flavour.
Biodiverse & Vine-Ripened
Grown in a biodiverse food forest alongside lemons, jackfruits, mangoes, avocados & native fig trees ~ all in harmony with indigenous flora & fauna. Ripe & matured berries are hand-harvested and carefully sun-dried using traditional and time-tested family expertise.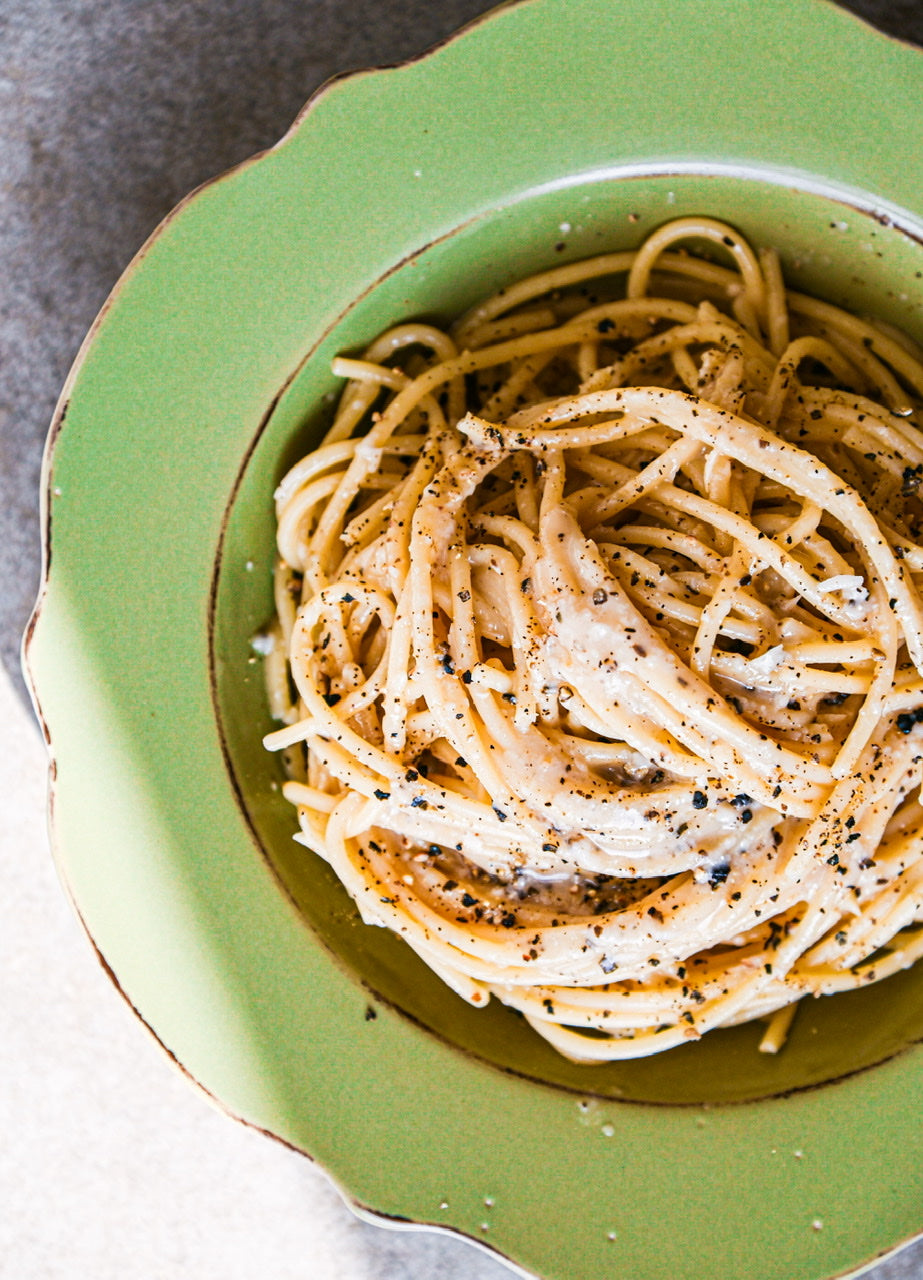 A recipe of the Roman tradition featuring our freshly crushed Muziris Black Pepper that is even more wonderfully aromatic after a slight toast in the pan that brings out its...