HOYSALA VILLAGE, KARNATAKA, INDIA
Muziris "Bio-Diverse Estate" Black Pepper
Description

Harvest Year

Storage

Lab Test
جريئة ومكثفة
 مع الروائح الحمضية العطرية ولمحات التين. تتكاثر كروم الفلفل من Kerehaklu على أشجار الظل المزروعة بشكل مستدام في مزرعة البن
 إلى جانب بوميلوس والليمون والجاك فروت والمانجو والأفوكادو وحتى شجرة تين عمرها 400 عام. 
ممتاز في الصلصات ومشاوي اللحوم على حد سواء ، أو مطحون طازجًا ويرش على أي طبق.
Store away from direct heat & sunlight. Keep the jar airtight to maintain freshness & flavour.
Biodiverse & Vine-Ripened
Grown in a biodiverse food forest alongside lemons, jackfruits, mangoes, avocados & native fig trees ~ all in harmony with indigenous flora & fauna. Ripe & matured berries are hand-harvested and carefully sun-dried using traditional and time-tested family expertise.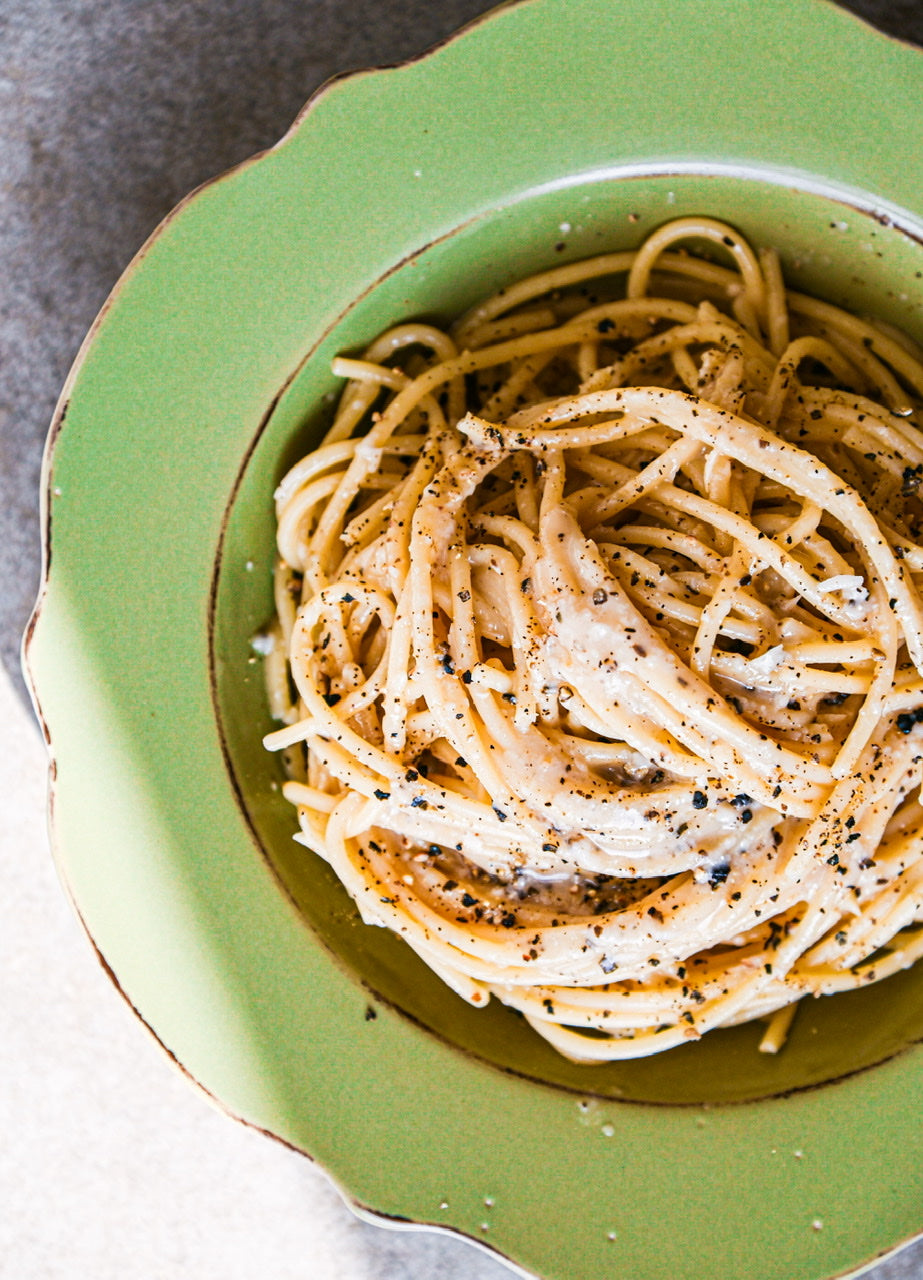 A recipe of the Roman tradition featuring our freshly crushed Muziris Black Pepper that is even more wonderfully aromatic after a slight toast in the pan that brings out its...